Designing user friendly interfaces: UI & UX Architect Adi Mazor Kario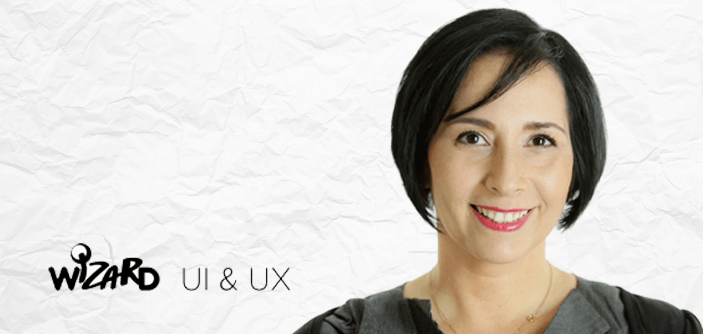 UX veteran Adi Mazor Kario discusses changing trends in software development, prototyping for intuitive interfaces, and her predictions for the future of UX and UI.
Creating happy users is what Adi Mazor Kario is all about. Her boutique agency Wizard UI Consulting, which she established, aims to leave in its wake a trail of intuitive interfaces, loyal customers and happy users. As UI and UX Architect for Wizard, Adi spends her days examining the needs of users and then aligning these with the complex communication needs of her clients, coming up with user interfaces that turn "complex systems into easy-to-use interfaces." When not at Wizard, Adi moonlights as a Google UX Mentor at Tel Aviv's Google Campus.
Here at Justinmind, we thought her storied experience made Adi a great person to speak to about the changes she's seen in software development over the years, and how prototyping plays a role in creating great UI both now and in the future. So we sat down with Adi to hear her take on the UX/UI field at the moment, and her predictions for the future of the industry.
Can you describe an average day in the Wizard office?
On an average day I have a meeting or two with my clients. I love to collaborate with my clients, focusing on the users on the one hand and on the product and company vision on the other hand. In the other part of the day I usually work on deliverables – product analysis documents, reviews, usability tests and creating interactive wireframes. In addition, I collaborate with UX experts and UI designers to optimize the user experience.
What are some of the challenges you face as a UX Architect and how does prototyping help overcome them?
I believe that a good UX architect should quickly understand the users and their needs and represent them in the product definitions' process. The users' needs are high level (like easy item creation, or clear high level monitoring) and should be answered in the design stage. The UX expertise is to understand these needs and materialize them into an interactive user experience, meaning flow: easy creation could mean a single interactive field, high level monitoring could mean a filtered summary graph. An interactive prototype helps everyone – Project Manager, Development, Management, Sales, Quality Assurance & Development Ops – to collaborate and be on the same page.
What do you and the Wizard team value in a prototyping software?
We think a prototyping tool should be a way to convey ideas easily. A good tool will be fast to use but robust in capabilities and provide many, new and up to date interaction options.
---
Download Justinmind today to make user-centered app prototypes!
---
Can you describe the design process at Wizard for us?
We have a design methodology we developed and enhanced during the years. We have 4 main stages in the process:
Product analysis– users analysis, use cases, flows, object-action analysis, tasks, competitors and strategy. This is a text document with all the pre definitions (from the users' perspective) for the next UX demo stage.
UX Concept– An interactive demo with the core use case & interactions, orientation, navigation and main flows.
UX Detailed Design– Elaborating the demo to include the details of use cases and flows.
UI Design– In the graphic design stage we define the application look-n-feel starting from graphic concept to additional screens and elements.
How does Enterprise software UX and customer-facing UX differ, and how do you meet the different client end-user demands in each case?
Enterprise software usually is used by experts as a way to enhance productivity. In this case the users are experts in the domain, so they will need advanced capabilities in addition to basic options. This is in contrast to B2C applications, where users expect basic capabilities & they expect the application to be quick, easy and even fun.
In order to provide the best user experience I analyze the users and their needs and provide the optimized flow for them.
You've been in the UX business for 18 years. What changes in software design have you seen?
In one word- EVERYTHING. The technology changed, the software changed, there are so many platforms and screens around us, the users and their expectations changed, the field changed and therefore my work changed. In the past a UX architect (we were called usability experts then) was called on only for very complex projects, only after the user complained they couldn't use the system the developers "designed" and developed for them. Nowadays every kid has a mobile, tablet and a computer and everyone is surrounded by interfaces. The users expect an easy to use interface like they get in their mobile and they are less tolerant to bad UX. If the UX is complex and confusing they will easily leave to competitors. Following Apple's achievements, software companies know that in order to stand up to the competition and succeed they should provide the best product UX for their users.
What kind of trends and new devices do you expect users to demand in the future?
I believe users will expect more Natural User interfaces based on gestures and voice, more human like interactions using AI and bots, and a transparent flow of experience between the real world, the digital world and between different devices.
More children and elderly people are now living digital lives. As a UX and UI expert, how do you design for these very different groups?
I've designed products for these groups emphasizing their capabilities and needs while helping in overcoming their limitations.
What are the challenges of designing interfaces for wearables?
Most wearables have very limited screen real estate on the one hand, but users expect to have a similar experience to their mobile phone on the other hand. In addition, they should be less pervasive in their interaction as they are literally on the user all the time and should not distract him.
You're a Google UX Mentor at Campus Tel Aviv. What are your top tips for budding UX and UI professionals?
First, there are LOTS of online courses, magazines & blogs, videos and posts – it's very easy to find good materials. The UX field is changing very fast. Stay up to date and examine the latest designs and user interface versions of as many platforms as possible.
Second, learn the practice – methodologies, prototyping tools, design tools so on.
And most importantly, find a good professional mentor and get experience in real projects.
What are the biggest lessons users have taught you over the last 20 years, and how do you apply those lessons in your work at Wizard?
I think the most important lesson is to talk to users as much as possible. Before the wireframes stage I meet with users, learn about them and their needs and during the process I try to get their feedback whenever possible. This is the most valuable feedback I can get during the design process!
Thanks to Adi for sharing her wisdom on the changing landscape of UI and UX. Download Justinmind for free below and start prototyping your own user friendly interfaces.

FOUND THIS USEFUL? SHARE WITH
Cassandra Naji
Cassandra is Marketing Lead at Justinmind
Related Content
Facebook: the role of content strategy in design

The important role content plays in UX becomes more evident with each passing day. In this talk we welcomed Product Designers and Content Strategists from Facebook to talk to us about the inextricable link between these two disciplines.

Userzoom: UX research for updates that matter

Product updates are common - but only real data leads us to updates that users can love. Userzoom shares their roadmap for constant improvement!