New iOS 8 UI widget library and more with Justinmind v6.4.1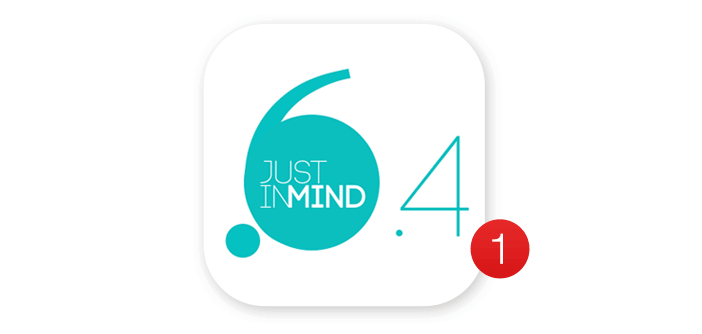 With this update, you are getting a nice beautiful set of more than 400 widgets for iOS8 especially crafted by our designers. Our widget library is entirely customizable to allow precision scaling and maximum quality, at any size. We also have embedded our icons in web-font to help you edit color, size and shadows in no time.
Justinmind IOS8 UI Widget Library
Our newest iOS library comes preloaded in our Pro edition and is extremely useful, not only because all widgets follow Apple's guidelines but because it also includes a set of fully functional, pre-designed iOS screens that you can easily make your own –all of our widgets and icons look great in any type of app or website prototype.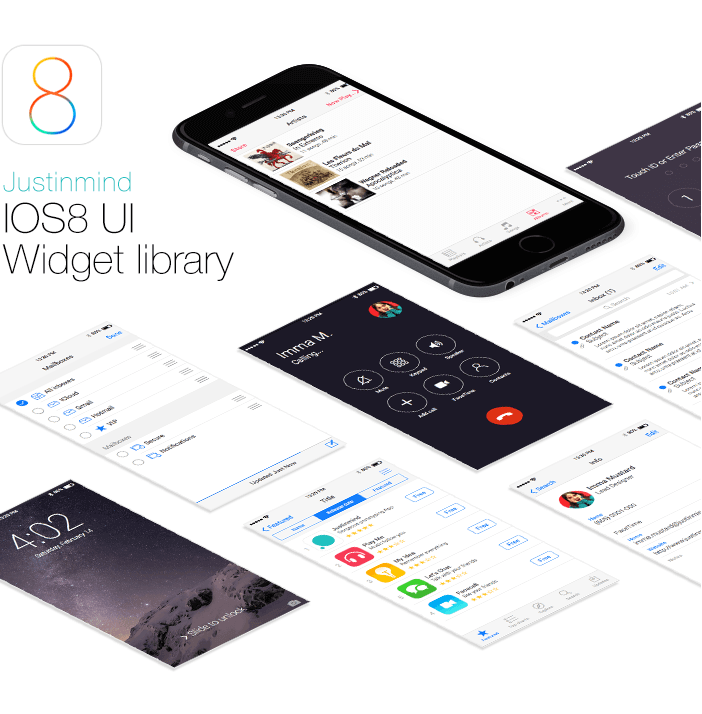 We've also added some user-requested features.
Set font size using decimals
Starting with this update you can make the font size in your prototype as accurate as you need it to be.

Parallax UI widget library
Our parallax library includes plenty of different ready-to-use-parallax-effect widgets ready to be drag and dropped to your prototype .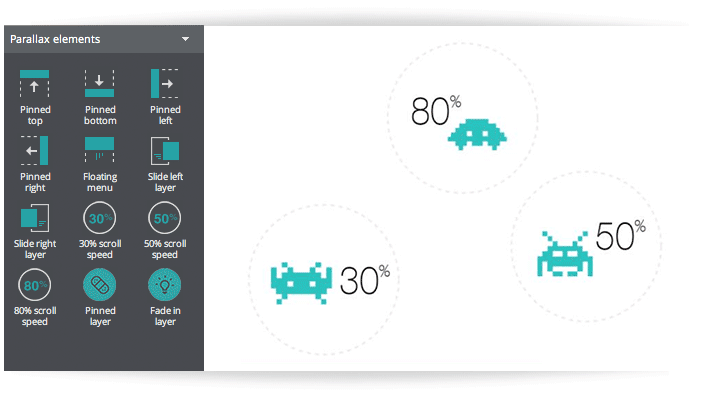 ---
V6.4.1 includes a variety of bug fixes, improvements and features. Check out the details:
Set font sizes using decimals.
New visibility property of an element to build expressions
New x/y absolute position property of an element to build expressions
Updated the iOS scrolling for mobile to "inertial scrolling"
Fixed font size compatibility between Justinmind editor and HTML
Improved memory and performance in Teamwork
New iOS 8 widget library
New Parallax widget library
Update to v6.4.1 and have a little fun -it's free! As always we'll be listening closely to your feedback so keep it coming.

FOUND THIS USEFUL? SHARE WITH
Victor Conesa
Victor is the Product Manager at Justinmind. His specialties include business analysis, usability, requirements management and prototyping. When not busy doing that he is known to eat or sleep.
Related Content
More power to Photoshop users with Justinmind 8.7

Take your prototypes to the next level with an enhanced Photoshop plugin, polished Material Design 2 UI kit and new native application feature. Welcome to Justinmind...

Design beautiful apps for iOS 12 with Justinmind 8.6

iOS 12 UI kit, new keyboard shortcuts, SAML authentication and full macOS Mojave compatibility. It's Justinmind 8.6.