4 lessons on teaching UX design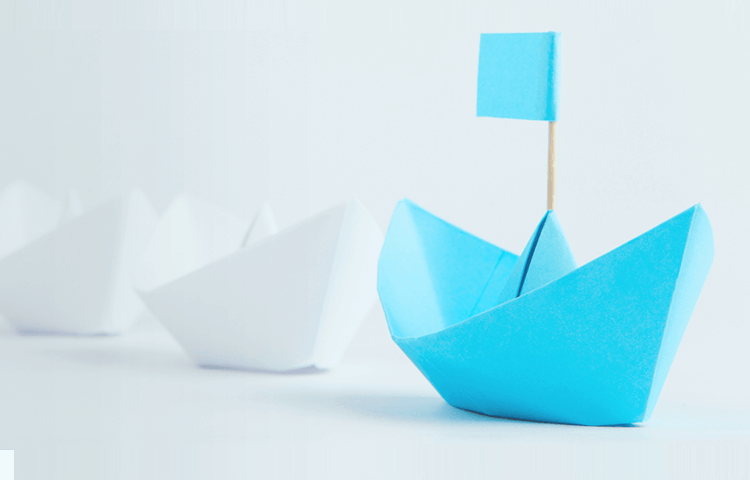 UI design principles, collaborative prototyping and a bucket-full of interactive learning – here's our take on what great UX design teaching involves for World Teacher's Day
How users perceive a product or service is crucial to a company's bottom line. It's no surprise then that user-centered principles are still top priority in digital design. In fact, 2017's leading web design trends, VUI, AR and VR, are all UX-lead. CNN has actually ranked UX design as 14/100 on their top jobs list, and expects demand for UX designers to increase by 18% over the next decade.
With such high demand in this exciting field, people are breaking into UX from all kinds of industries, with or without a formal design education. So how do you make professional user advocates out of UX newbies? Whether you're teaching a UX workshop or leading an online UX design course, we'll help you help your students launch their career in UX and start designing real-world solutions here.
1— Familiarize students with UX and UI design principles
Molding design work around the user, their behavior and their goals is key to successful user experience. But how do you go about instilling this mindset in a non-UXer? Budding UX designers need a basic understanding of what user experience design entails and the importance of having users involved throughout the UX design process.
How to teach this:
Start by providing a primer on UX – defining the most important terms, such as user experience, user-centered design and usability. Think Nielsen Norman.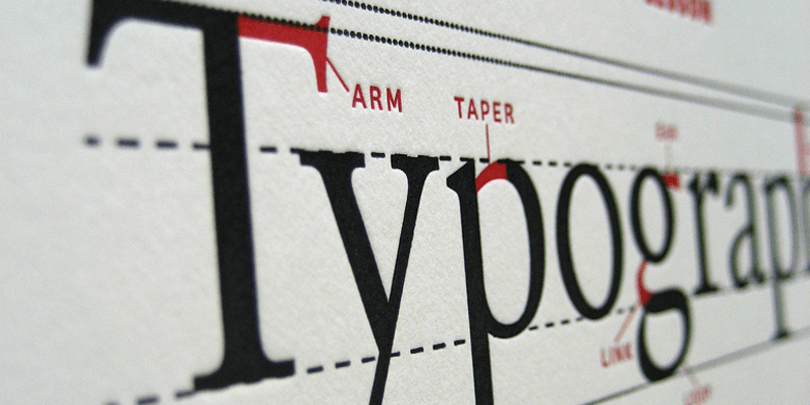 Before practicing UX design, students – particularly those without a design background – will need to be schooled in some UI design principles and the psychological aspects of design. These include:
[mks_col]
[mks_one_half]
Color
Balance
Contrast
Typography
Consistency
[/mks_one_half]
[mks_one_half]
Texture
Shape and form
Value
Space
[/mks_one_half]
[/mks_col]
And with users demanding equal parts of beauty, ease and accessibility in their products, UX designer students must learn how to combine visual design with usability principles.
You may want to consider introducing a layer of interaction design – like Design Lab's Interaction design course – into your syllabus. Incorporate modules on usability, navigation flows and wireframing, using visual design and prototyping tools like Justinmind. Equipping your students with some software hard-skills will complement their UX knowledge.
Read more on how prototyping can help design students define user problems and design appropriate UI solutions in our Temple University case study.
---
Download Justinmind now and test out your UX design skills now!
---
2— Teach students how to relate design to emotion
With UX design students coming from diverse professional backgrounds, they may seem like total novices. But that's not necessarily the case. Many will come equipped with pre-existing skills that can be leveraged to strengthen their UX skill set. Remember, there is no prescribed path to UX design.
Product managers, marketers and business analysts all have skills that can be transferred to the world of UX, such as project planning, market research and documenting and managing requirements.
These hard skills will help budding UXers approaching the field. But let's not forget about the soft skills that also make a difference – such as empathy. Empathy, the ability to understand and share someone's feelings, helps UXers pick up on user needs and motivations and introduce that information into their work. Take YouTube for example. Looking to target the next billion internet users, UX researches from India investigated why data was costly and slow. These studies resulted in the birth of YouTube's offline mode feature that works with low or no connectivity.
How to teach this:
With new UX recruits, you need to dispel the tunnel vision related to beautiful, but totally unusable designs.  Think: 'how can I make this simpler?' Good design is all about clarity, removing or combining elements to make the information more concise and easier for the user to digest.
Get students to evaluate a user interface and have them sketch out how they might adjust the content so it is more useful to the user. Then, get them to create a high-fidelity screen mockup to build out improvements to the navigation flow, like this:
3— Teach beyond the curriculum with example-based learning
When it comes to molding the UX designer mindset, you need to apply design thinking to real problems.
Example-based learning is a valuable approach to teaching UX. Providing students with examples or case studies helps them internalize what they have learned – and important skill for UX designers who need to put themselves in their users' shoes in order to create effective solutions.
"You wouldn't teach someone to be a carpenter by only teaching them about what a saw is – you want them to use that saw to create a table." Chris Mears, The UX Review
Example-based learning usually involves students receiving instructional explanations of new concepts followed by examples thereof. It's a fail forward technique used by entrepreneurs, such as those looking to share in the Uber limelight including 'Uber for Laundry' and 'Uber for Kids'.
How to teach this:
Designers tend to be visual thinkers, so don't just talk UX war stories. Get some discussion going around real-world problems. Split students into pairs and perform user interviews, alternating between interviewer and interviewee. Then, decide who these problems might affect using user personas and map out potential solutions using user journeys.
4— Create a culture of collaboration
In an era of cross-functional teamwork and agile software methodology, new UX designers will be stepping into collaborative design environments. Working in product teams with developers, product managers and project stakeholders will require a particular set of skills: communication, reliability, conflict management etc. Teaching designers how to ace teamwork is important.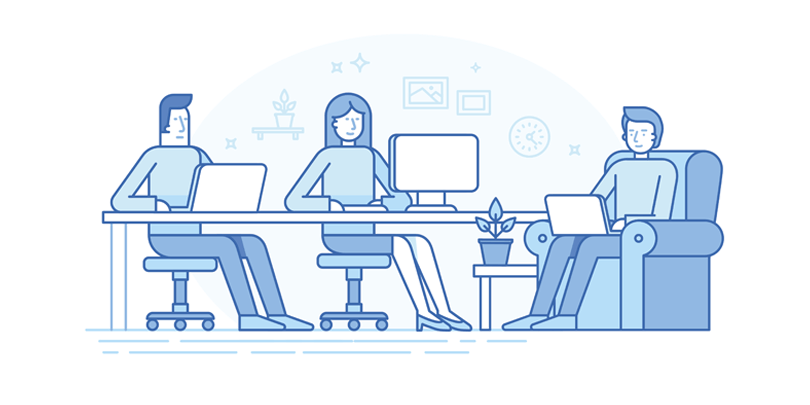 How to teach this:
Here's a great group workshop technique: Split students into groups and get them to create a mindmap or product roadmap together. If the class is in-house, give students pens and paper to start sketching out their ideas together. Get them to divide tasks up between each other and allow them to manage the project between each other. Someone will need to be in charge of requirements, someone else each product team's tasks and so on.
If yours is a distance-learning course, consider getting students set up with a collaborative design tool, such as Justinmind. They will be able to work on their roadmap prototype simultaneously from a distance, ideating together and capturing each other's feedback. They can then iterate the prototypes, folding in their feedback and findings.
In your last session with your students, conduct a mock project retrospective with them. This involves sitting together and reviewing what went well and what could be improved for next time. Successful design teams perform retrospectives and/or performance reviews at the end of each project or Agile sprint to assess progress, strengths and weaknesses.
The takeaway
Great UX teaching comes from combining practical learning with the academic, with an emphasis on the DOING. There are many paths to becoming a UX designer but having someone with experience guide you along the way trumps all.
And as a UX practitioner, you may even find that your own UX design skills improve when you teach. After all, practice makes perfect.

FOUND THIS USEFUL? SHARE WITH
Emily Grace Adiseshiah
Emily is Marketing Content Editor at Justinmind
Related Content
Card sorting: your complete guide

Card sorting is a simple, yet powerful technique for improving the overall intuitiveness of your website. In this guide, find out how you can use card sorting to improve your website's information architecture and see our list of the best online tools to get the job done.

A/B testing tools: the top 14 in the game

A/B testing tools are all about letting the numbers speak for themselves. But between all the available options, which A/B testing tool is right for you?