Free Windows 10 icons UI Kit: ready for quick prototyping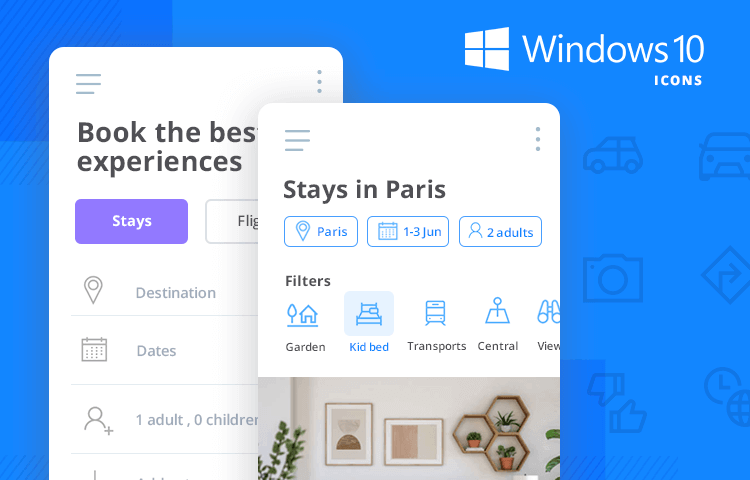 Windows 10 is the most commonly used OS out there today, so we put together an icon pack for quick and easy prototyping!
Windows is one of the most popular platforms out there – with Windows 10 being an increasingly popular operating system for all sorts of devices. Known for its own visual style, feel and fluent design, Windows 10 is a must for any designer out there. 
Prototype beautiful Windows 10 apps with the free icon pack!
Download free
That's why Justinmind's design team created the Windows 10 Icons UI kit. With this UI kit, you'll be able to create entire mobile apps that draw on both Windows' style and your own product personality. Let's take a closer look at what icons come with the kit, and what kind of designs you can create with them!
Why would I design for Windows 10, you might ask. We get it. It can be complicated to design for operating systems (OS) in platforms like Microsoft's. Unlike Apple, whose products are pretty much all concentrated in current versions of iOS, Microsoft's users can be fragmented across many versions of Windows.
So how many people do use Windows 10? As it happens, Microsoft has focused a lot of it's effort into getting users to this version, even setting a goal to have 1 billion devices run on Windows 10 within 3 years. While that deadline had to be pushed back, something must have gone right: Windows 10 is the most used OS in the world right now.
The main challenge was getting users to go from Windows 7 to Windows 10 - which proved to be an uphill battle! Users were really fond of Windows 7, widely known for its awesome start button design.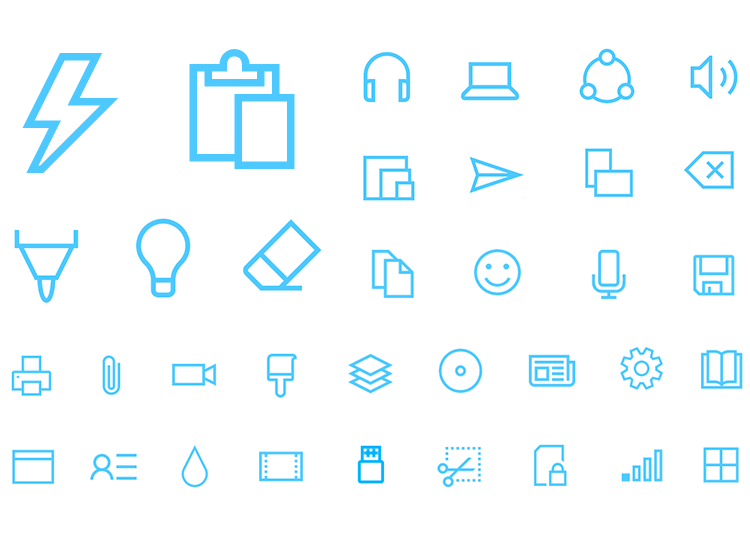 Windows 10 is all about taking the best from Windows 7, and adding a bit of fresh air. In UI Design, that translated into a bold use of color and keeping icons, to a certain degree, familiar to all users. As we can read from Christina Koehn, from Microsoft, the design behind the icons was very much calculated – with depth playing an important role in the UI.
For folks over at Microsoft, Windows 10 icons were supposed to resonate with icons you'll find on iOS and Android, while still being memorable and full of life. Bridging the gap between any Windows 10 app and users' real lives was also a priority, which gave rise to softer edges and smooth finishes.
"To design for Microsoft is to design for the world"


									Christina Koehn - Design Leader at Microsoft 								
The free Windows 10 icon pack from Justinmind helps designers do all of that in their own prototypes. Each icon can be adapted to suit any style possible, so designers have total freedom to make the most of the fluent design that Windows 10 brings to the table.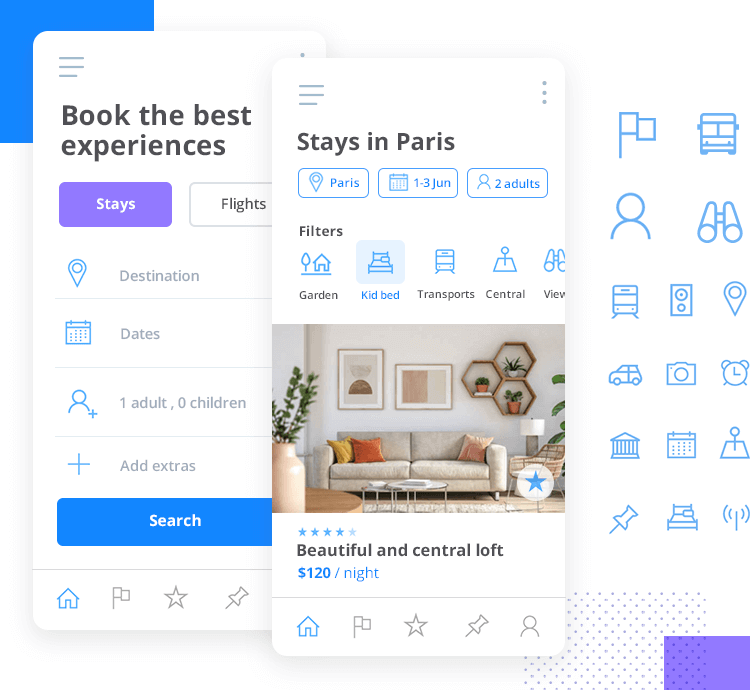 The Windows 10 icons pack was meant to be quite complete, offering designers a way to create entire apps using this single UI kit. You can expect to find an extensive icon pack, covering the key aspects of any app.
Let's start with navigation. Designers can choose from a wide array of classic navigation icons that will boost the learnability of your product, sparing users the trouble of having to learn what any of these icons mean. Your users will instantly recognize any of the navigation arrows (all three of them!). The icon pack includes other icons such as Home, Camera, a car and plenty of icons that can represent features of your Windows 10 app.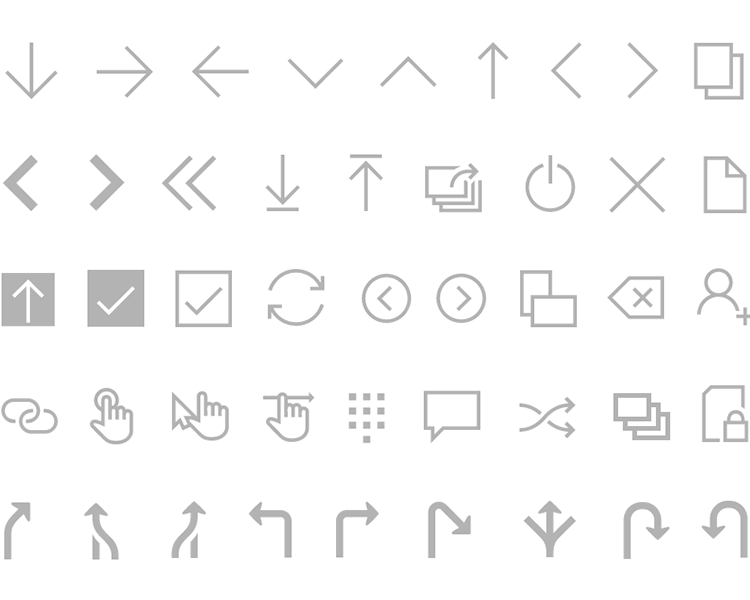 The Windows 10 icon pack is also perfect for any app having to do with transportation, social media and classic mobile device features – such as phone-dialing related icons. When it comes to transportation, there are plenty of icons representing boats, planes, and even several types of car icons. As for social media products, you can count on classic comment icons, thumbs up and thumbs down, as well as editing and settings icons.
On transportation icons: Designers can even create map apps, having plenty of directional arrows and map-related icons at their disposal.
At the end of the day, the truly great thing about the Windows 10 icon pack is that, while it is free, it is also complete and completely customizable. Designers can find their icons inside Justinmind's prototyping tool and shape them to fit in effortlessly with your own UI design. You can't put a price on that sort of freedom!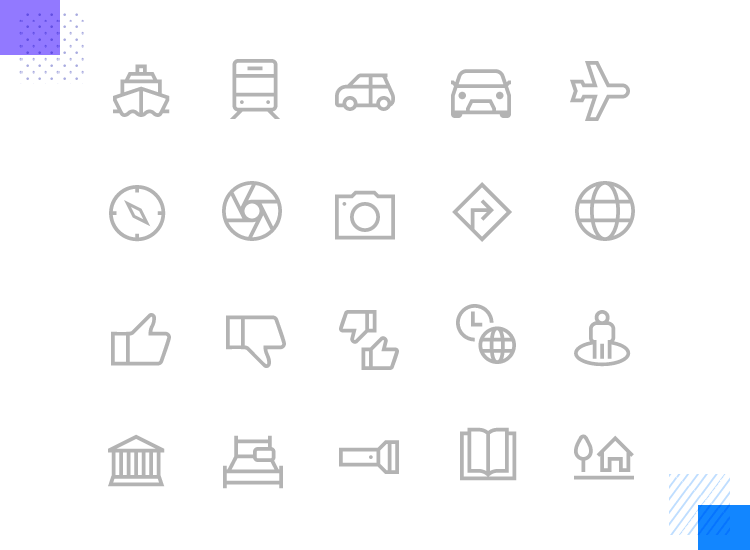 Getting started designing functional apps with the Justinmind Windows 10 icons pack is a piece of cake. All you have to do is follow these simple steps:
Download the Justinmind prototyping tool
Download Office Fabric from our UI kits page
Open Justinmind and create a new web prototype
Import the UI kit into Justinmind
Have fun designing Microsoft Office Fabric apps!
For our example with the Windows 10 icon pack, we went with a booking app that deals with both accommodation and flights.
Firstly, we'll create the search screen. This is where users can define specific ideals about their trip, refining the search for the right accommodation. To establish the general layout of the screen (and of the app), we've used a large header font, followed by two buttons that represent the two things users can book with the app. Below that, is an icon party!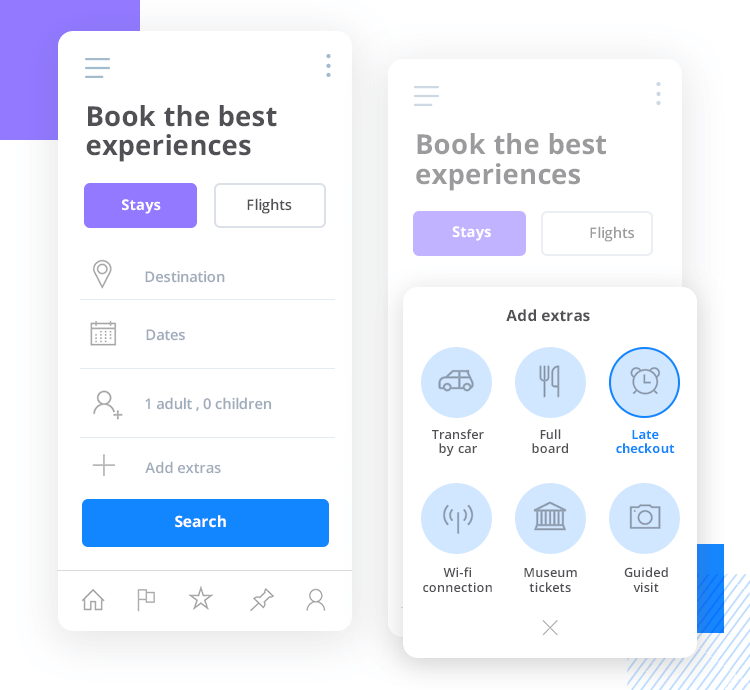 We'll make use of classic icons to create the horizontal navigation bar at the bottom of the screen, using icons such as "home", "pin" and "star". To refine the search itself, we'll use icons that represent a pinned destination, a calendar and a user icon. For good measure, we've used a plus icon as well.
Let's dive into that "plus" icon and see what other kinds of restrictions and limitations users could use on their search. In the extras modal, we'll offer six further ways users could refine their search, going from booking a car transfer or wifi requirements. Take note that the icons are all beautifully customized, which only takes a moment in Justinmind's prototyping tool.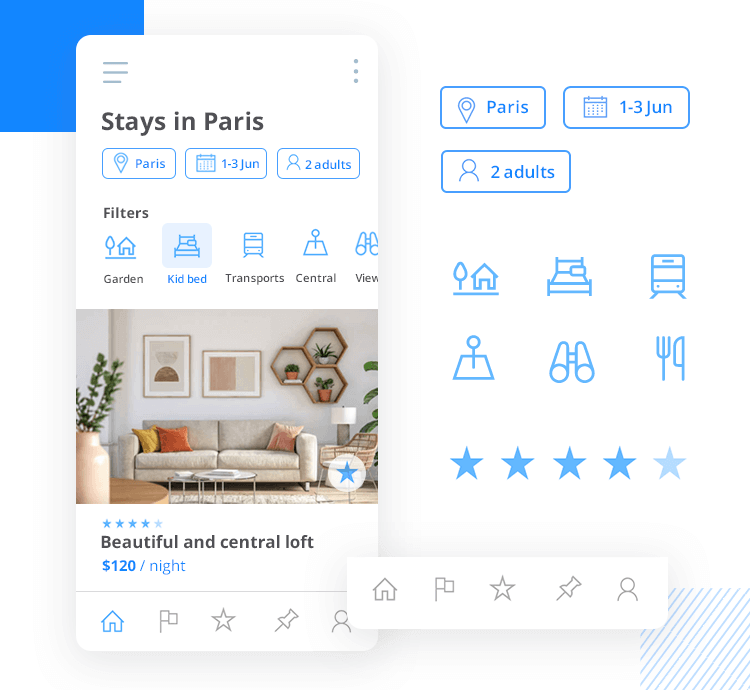 For the last screen of the Windows 10 icon pack example, let's see the top part of the search results. Notice that right below the header, users can see a brief summary of their current search using small icons inside rectangles. Below that, we add even more filters for the search, using icons that include a bed, a train (to signify nearby public transportation) and a pair of binoculars.
Below all those beautiful Windows 10 icons, users will see the actual results for their search.
Windows 10 is a mighty giant in the OS market. Today, no designer can afford to overlook it, which makes the need for versatile and customizable icons even greater. Hopefully, with Justinmind's Windows 10 icon pack, you'll have everything you need to create your app and give your idea a real face.
PROTOTYPE · COMMUNICATE · VALIDATE
ALL-IN-ONE PROTOTYPING TOOL FOR WEB AND MOBILE APPS
FOUND THIS USEFUL? SHARE WITH
Rebeka Costa
In-house SEO manager, usability enthusiast and patron of all sleep-deprived designers