Paving the way for Justinmind at Endicia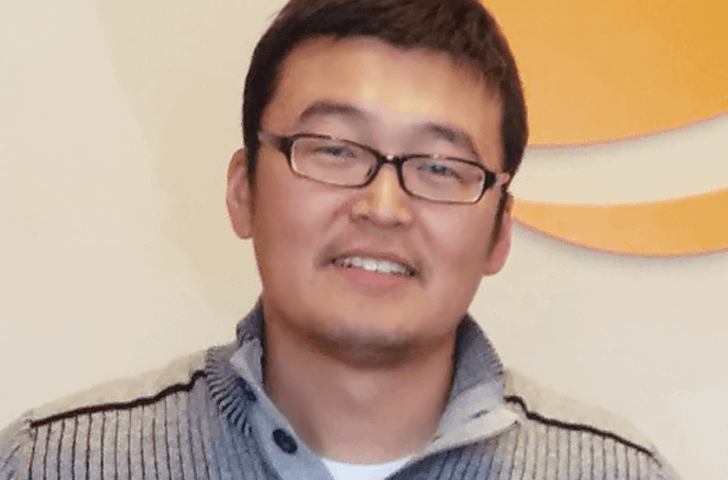 We caught up with Endicia's UX/UI Designer, Long Pan, to see how he uses Justinmind. Let's take a look at his interactive prototyping experience so far!
Endicia offers online postage, mailing and shipping solutions for online sellers, warehouse shippers, home and office mailers, and was a part of DYMO up until recently.
---
Download Justinmind today and get prototyping!
---
As the sole UX/UI Designer at Endicia, Long Pan works with both the Development and Project Management teams, acting as the link between planning and engineering. Long's day to day work involves designing for new feature and product stakeholder requirements and keeping their company website at the cutting edge. He has also recently been involved in designing Endicia's mobile app, with the company thinking more about responsive web design.
Long's designs before Justinmind
Earlier in this career, Long typically worked with Fireworks Adobe. His day to day workflow would be to first sketch on paper, use Fireworks to create wireframes and high-fidelity mockups, and then use PowerPoint or Flash to work in the interactions.
This worked well for the most part. However, when it came to designing the new Endicia website, Long discovered that he needed better interactions. In an attempt to find a workaround, he tried out some other interactive prototyping tools on the market, but found that they were missing something.
Functionality and communication
Long explains that the tools he tried and tested before Justinmind focused too much on the sharing and collaboration characteristics of prototyping. Now having said this, Long understands that when it comes to getting stakeholders involved in a project, the sharing features that interactive prototyping can offer can be very beneficial.
However, for the small team that Long was working with at Endicia, these features were somewhat superfluous, especially at the early prototyping stage of the design process. For Long, the most important aspects of the design process are being able to achieve functionality and communication, in a way that the user would hope to experience the final product.
The start of a beautiful friendship
Nowadays, Long builds all his prototypes with Justinmind. He learned how to use Justinmind by playing around with the User Interface and by doing some of his own research online and by using the support tutorials on Justinmind's site. He explains that there is a slight learning curve with Justinmind but it's not that hard to figure out, even for those with little tech-background.
His favorite thing about Justinmind is that you can create sophisticated prototypes without coding—but that you can always code if you want/need to. He explains that the process is streamlined, the tools to create components are easy to use, and adding interaction is also straightforward.
When it came to constructing the new Endicia website, Long was able to compartmentalize his designs piece by piece as needed by the stakeholders, as well as achieve awesome interactions and link and jump from page to page.
Here are some specific examples of what worked well for Long:
Interactive components and widget libraries
"Feature-wise it's perfect!" says Long. Endicia required their new website to be responsive. In response to this, Long used Justinmind to achieve a responsive web design and design the company's mobile app, as well as update the website (check out our Learning center to learn more about responsive web design with Justinmind).
He explains that he wouldn't be able to achieve such a high level of interaction, flow or fluidity without Justinmind's features. With the use of links and tabs to create seamless screen-leaps, Long was able to create wireframe and hi-fi mockups in no time.
Moreover, Long finds that he no longer relies on sophisticated graphic tools now that he can easily pick out and customize different layouts to print the labels. Moreover, Long likes the extensive range of widget libraries and even tried creating his own custom library!
Visual design
The more subtle a design or an idea is, the harder it is to explain in words, and that's where Justinmind comes in handy: ideation to realism is what we're all about! "The smaller transitions are so hard to explain, sometimes you just have to show them."
Long tell us that Justinmind has saved a lot of time, not just for him, but for all of the teams. He explains that Justinmind provides great communication and enables everyone involved to visualize the final product. After all, being able to visualize your design in the final format is so important. Especially when it comes to the user!
Events management
Using Justinmind's sophisticated events dialog and expression builder, you can create and simulate a whole array of events and interactions. In Long's case, he put this into practice and actually built his own input field from scratch (we're very impressed, Long!). With Justinmind, he was able to define his event interactions with the use of conditions and rules so that he could manage the execution of the actions he had put in place.
Sharing and commenting
In Long's words: "the sharing and comment features are great!" With the ability to comment on his shared prototypes, Long discovered that he was able to get real-time feedback from Endicia's stakeholders later on in the design process—totally changing his perception of how prototype sharing can effect a project.
Additionally, through the feedback feature, it turns out that the developers and Product Management team love Justinmind and didn't expect that they could get to such a high level of detail! Long also uses the import and export features to share across different teams in the company.
The next step for interactive prototyping at Endicia
In his next Justinmind adventure, Long will try to use the export to document feature in order to create specification documents and customize them. Although we're in the era of hi-fi, interactive and responsive prototyping, documentation remains the classic deliverable to hand off to customers and stakeholders. Justinmind offers this service, for those who prefer the traditional methods, as well as the opportunity to visualize your ideas. It's the perfect fit!
All in all, Long says that Justinmind is "a huge leap forward" in interactive prototyping. The platform is an excellent tool for designers, in our current age of subtle design.  If you're a Justinminder and would like to share your experience with the rest of us, please get in touch! If you're not yet a Justinmind user, what are you waiting for?!

FOUND THIS USEFUL? SHARE WITH
Emily Grace Adiseshiah
Emily is Marketing Content Editor at Justinmind