How can I link from product gallery to dynamically created product page using data masters?
I am using a data list to display my data master. On rollover, a dynamic panel is displayed with more content from the data master.
At the bottom of this panel, I have a button "View Product Page"
How can I get this button to link to a Product page template that has dynamic fields?
Gallery: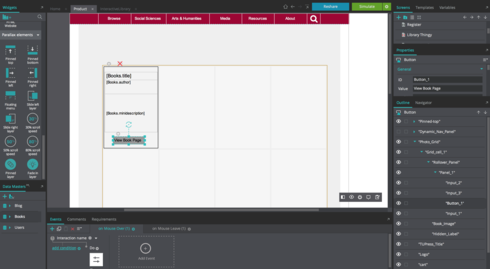 Product Page: