Button control round property issue
I have set the button control border round (radius) property value to 60 and in CSS it display border radius 13px as shown in below image.
.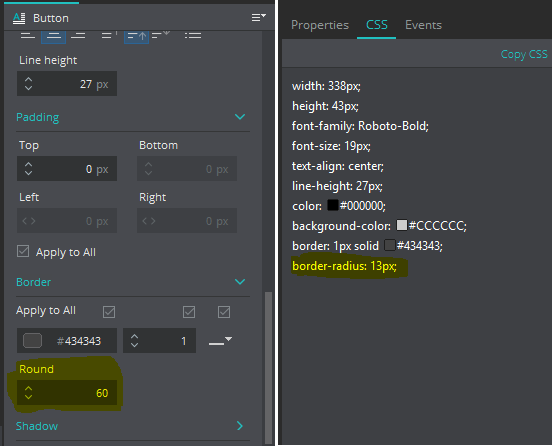 I am parsing the control property through plugin and get below properties which are correct.

As per my requirement, i need to convert round property to pixel value. so can you please help or provide sample code to convert value ?
Thank you !