Prototyping and UX design culture at IBM: Q&A with Lara Hanlon

Lara Hanlon from IBM offers insights in creating a design culture at IBM, prototyping business solutions & shares her take on how to get started with UX design
Hi Lara! Before we begin, could you briefly tell the Justinmind team about yourself and your area of expertise?
I'm a Designer working at IBM by day, and by night the founder of entomo – a food initiative that encourages people to eat insects. My area of expertise and interest spans across design research, design thinking, and visual design. You'll also find me dabbling in generative design, data visualization and typography in my spare time.
With a varied career in UX design, I have to ask what drew you to this industry?
I studied Visual Communications Design at the Institute of Art, Design and Technology (IADT) in Dublin which was a very diverse program. The modules ranged from print production to web design to 3D spatial design and I learned about photography, film making, typography, book making, web development, and digital app design. Exploring different areas of design was really exciting from an educational point of view and I've continued to do this in my professional career. I started out in a typographic design studio of 3 people and ended up in a global corporation of over 350,000 employees. I started to realize that my designs – whether it be a book or mobile application – always ended up in the hands of a human. The work I created was used or experienced by people, so pursuing UX design on a deeper level just made sense to me.
You're Designer in Residence at IBM. What does that involve?
It's hard to answer that simply but, in short, I get to work on a range of different projects with various teams and individuals throughout the global IBM network! My role often involves research, communication design, operations, design thinking, and enablement. The project outcomes might include things like new programs and processes, educational material, or visual design artifacts.  
---
Download Justinmind and create your own interactive prototypes
---
Your website says that you help IBM create a culture of UX design – how do you approach a challenge like that?
This is probably the most challenging yet rewarding aspect of being a designer at IBM. Creating a culture of design means changing behaviors of a tech company that is over 100 years old while introducing new, creative ways of working to diverse teams. Doing both of those things together can sometimes cause conflict, as you might imagine. To help us along the way we have a simple formula which involves bringing the right people into the right environment and giving them the right set of tools and practices to do their work. The IBM Design Thinking practice and our studios platform are two significant examples of how we enable teams to create design-led outcomes together. The people-centered collaboration we practice in order to build better products and services in turn impacts the culture of the whole organization.
Where does prototyping fit into creating that culture?
Testing and iterating is central to how I work at IBM but this way of working is not only applied to designing interfaces or applications. Establishing a new culture is difficult and requires a lot of trial and error, failure, time, and patience. We are continually prototyping our workshops, programmes, and procedures according to our audience, their needs, and overall business objectives.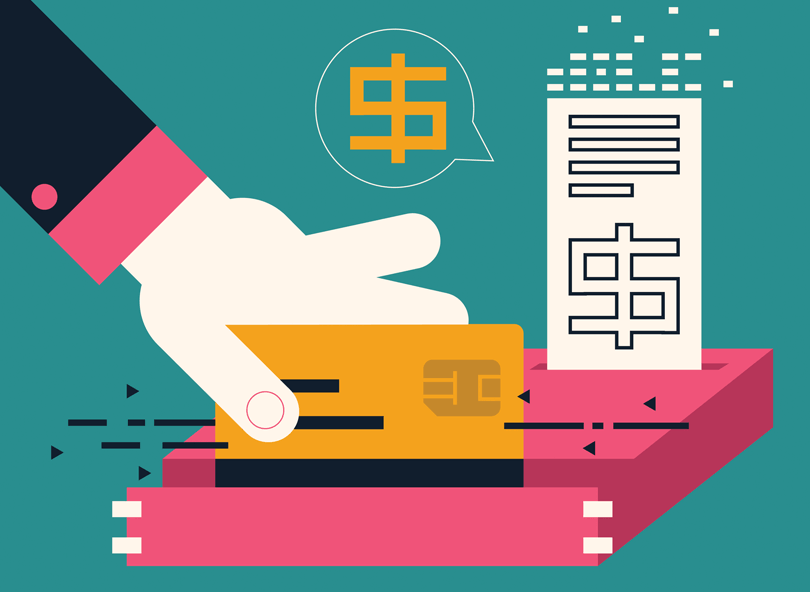 Are there any user experiences that you've particularly enjoyed this past year? Who's at the top of their UX design game, in your view?
There are cool things happening in FinTech. Banks are being totally disrupted by new services and products which has opened up new ways for designers to create novel and exciting interactions. N26 is a great example of a design-led mobile bank that delivers a completely new experience for customers.
One particular user experience in this space that I'm really impressed with comes from PayPal. Their interface and clunky UX frustrated me so much that I used to avoid using the service. Recently, I had to log in to process an international payment and was surprised to discover an entire product refresh. The invoice templates and personal PayPal.Me link have made online payments super easy and the general look 'n' feel is contemporary and appropriate for the brand, too. I don't think I've ever been happier when giving away my money!
Do you have any advice for the budding UX designers out there who want to get into the industry?
UX is a very broad discipline and those working in it enter through a range of different industries, not just design. Many UX designers have engineering, psychology or product management backgrounds. I think that aspect makes it an interesting profession. On the flipside, I think UX design has a tendency to be very uninspiring from a creative point of view because many of the methods are highly process oriented.
For me, the user experiences that are most successful are both usable and delightful at the same time. A functional, easy-to-use product is great but it can also be very boring. And life is far too short for boring!
My advice to any budding UX designers out there would be to spend time learning the history and principles of good design, in particular graphic design. While you may not be required to produce high fidelity visual assets, understanding the value of motion, layout, colour, type and image will allow you and your team to create a far richer, more engaging experience in the end.

FOUND THIS USEFUL? SHARE WITH
Steven Douglas
Steven is the web editor at Justinmind
Related Content
Facebook: the role of content strategy in design

The important role content plays in UX becomes more evident with each passing day. In this talk we welcomed Product Designers and Content Strategists from Facebook to talk to us about the inextricable link between these two disciplines.

Userzoom: UX research for updates that matter

Product updates are common - but only real data leads us to updates that users can love. Userzoom shares their roadmap for constant improvement!