Eight must-ask user testing questions for better UX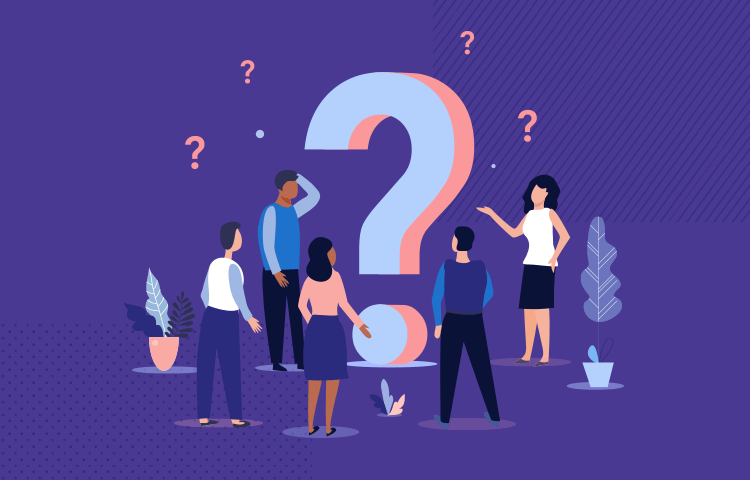 Here are some examples of great user testing questions that can always offer insight into the mind of the user. And that is the final goal with any user test, isn't it?
You have your brand-new prototype, ready to be tested by target users. In theory, you hand the prototype over to your users and check how they respond to it. This will lead you to identify any failures or mistakes that can negatively affect the performance of your product. But is anything in life ever that simple?
We all know user testing is important, but what's the right approach? When are you supposed to carry out your user testing? What are you meant to ask? User testing questions need to be carefully planned if you want to ensure that your data can be trusted.
In truth, there is no right answer. Your user testing will likely depend on several variables ranging from the type of product to your industry and the maturity of your prototype. Just like no one can tell you the one secret to eternal life, no one can claim to have a one-size fits all recipe for perfect user testing questions.
See how you can adapt the concept of the question to your product, to your users. In the end, we all need to understand our users' wants and needs, no matter the type of product. These questions may not be a recipe for success, but they are a great base to build your user testing plan on.
---
Create your prototype with Justinmind and start user testing straight away
---
What is the product for? What is its purpose?
This user testing question gives you clues about how consistent and clear your product is. If the first screen your user sees is pink and filled with cartoon characters, they'll be surprised to find an accounting software a few screens down the road.
No product out there is perfect – even the simplest items still confuse at least one customer in the world. Take full advantage of your test and identify anything that can mislead users – design elements that don't fit in, features that don't add any value to the product, or navigation issues.
The use and purpose of the product should be clear from the start. It's important to be coherent throughout the whole product so that your customers aren't wondering what is happening at any point during use.
What did you think should have happened there?
Using a new product can be confusing, even with coherent design. People find it difficult to articulate exactly what they don't understand, or why.
By asking what the user thinks should have happened, you get a clear sense of the disparity between how things are and how they should be. Answers to this user testing question can give you a path to a more intuitive and logical product. Remember: having a coherent product from start to finish translates to good usability.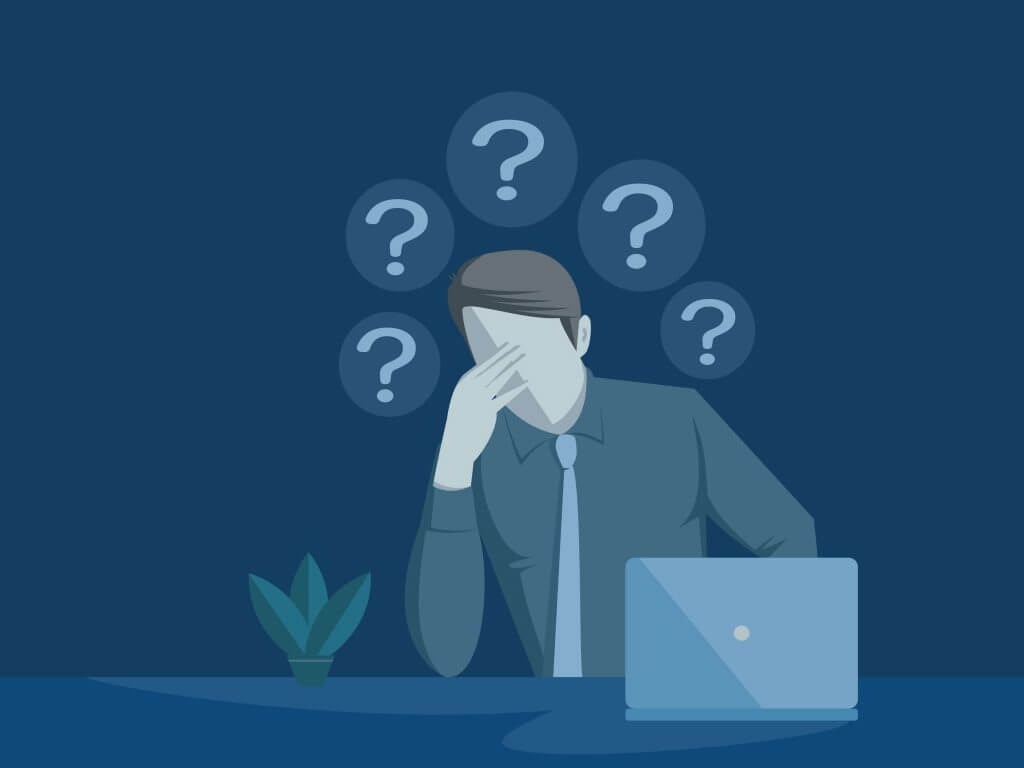 How would you describe the product in your own words?
After working so hard and creating something out of nothing, we can get stuck in a loop. We see the product in a certain way and we assume others do too – a serious mistake. What matters is how customers and users see your product, and all user testing questions aim to illustrate users' perception.
People have a tough time describing things in detail, but that isn't necessarily bad news for you. Even in broad strokes, the users will tell you exactly how your product is as opposed to how you see it yourself.
Why didn't you use X feature?
Giving users the time to explore and play around with your product without any direction can tell you a lot about the features and their usability. If the user is free to explore and intentionally ignores a certain aspect or feature of your product, you want to know why.
This question is recommended by User Testing Blog because it can open your eyes to the true face of each feature in your product. Is that feature's presence logical in the product? Is it easy to reach within the product? Many entrepreneurs and startups get so excited about delivering the best possible outcome that they rush to include as many features as possible.
It's perfectly logical to want a product that is complete in solving a problem for users. But you can also end up with a product crammed with endless features that users just won't use. No value added, just extra cost. Use your user testing questions to make sure all features come together in harmony and keep an eye out for features that can be improved or altogether eliminated.
Who do you know that would like this product?
This is a clever way to ask the user to describe your product, minus any social pressure. Beautifully explained by Purple Design's Chris Gallello, this user testing question has lots to offer.
In truth, users don't usually like telling you that they don't like the product even during user testing sessions – so give them a comfortable way of doing so. Instead of asking if the user would use your product, ask them about their friends and family.
Imagine a user tells you their brother would most likely use and enjoy your product. Maybe their brother isn't your target user, but it does tell you a lot about how the user perceives the product.
"What is your brother like?" will render an insight into the link between the brother and the product. If the user says the brother is straightforward, no nonsense and analytical, then that is how they see your product. Is this how you want your product to been seen? Is there a great disparity between the brother's description and your target market?
Can you think of any other product that resembles this one?
If you're carrying out user testing, you've most likely already identified your main competitors. But it can be insightful to hear from users exactly what products out there they think can match or compare to yours.
Users have an interesting way of drawing comparison among products. Their reasoning can include functionality, design, pricing or some personal reason why your product reminds them of another product.
This can be useful in both finding other possible competitors you may have overlooked, and finding products that evoke the same design and personality. You could probably learn a thing or two from them. Well-planned user testing questions can bring all sorts of benefits!
What device do you see yourself using for this product?
No company can afford to overlook the importance of the devices on which your product can be used. Be it tablets, smartphones or regular computers – it is important to know which one could fit in with your target users.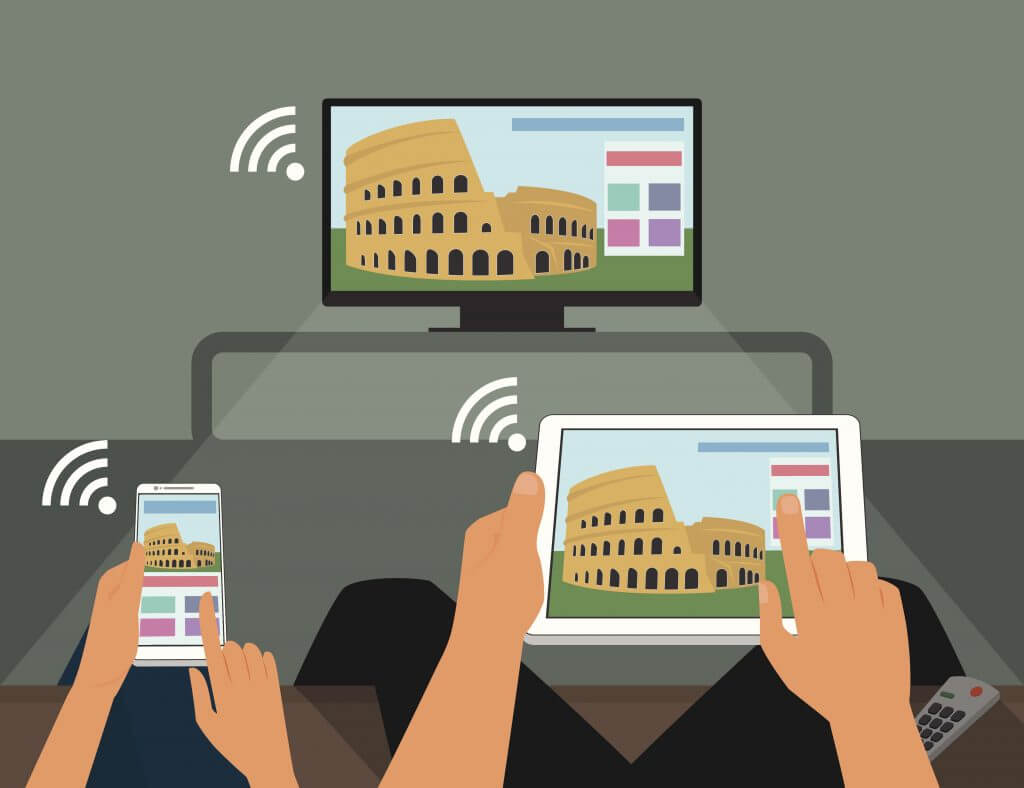 Aside from a matter of design, the device used for your product can impact how long users are on it, what they do it with it and how often they come back. Take the opportunity during your user testing to see on which devices you can expect users to utilize and adapt your design accordingly.
List out 3 things you dislike about the product.
Granted. This isn't really a question. But just like any other user testing question here, this can give you an advantage over the competition. Here is the twist: when you ask this question, show the user your main competitor's product instead of your own.
This clever trick was created by UX guru and author Laura Klein – you can read more about it in her book "UX for lean startups". It's a great read.
Nobody wants to help the competition do better. But being aware of where the competition fell short of user's expectations provides us with a map of what to avoid. No matter how big or the market share, no product is beyond improvement. Your competitors might have some great features or incredible design, but their product has its flaws – and users can tell exactly what those flaws are.
This can be a creative way to identify gaps in the industry, or aspects that your competitors have neglected. You will be able to improve your product – and offer users everywhere something truly unique that will keep them coming back.
Coming up with the right user testing questions can be a challenge. Just remember that the final goal with this test is to gather insight into user's minds, their likes and wants. Remember that it's always best to plan your user testing questions and carry out the test as early as possible. Give your users the space to make their own way around your product.
Once you have your user testing questions planned out, you'll be closer to a final product your users can love.


FOUND THIS USEFUL? SHARE WITH
Rebeca Costa
In-house writer, usability enthusiast and patron of all sleep-deprived designers
Related Content
Guide to accessibility testing

Accessible design is growing in importance within the UX and web development industry. Stricter laws and the potential to make money, as well as moral obligations are just some of the reasons. Find out how you can make your websites more accessible today!

Card sorting: what is it and how do you do it?

Card sorting is a UX research technique that can give sense and meaning to your information architecture, here's what it is and how to do it