Experience design & enterprise architecture in Justinmind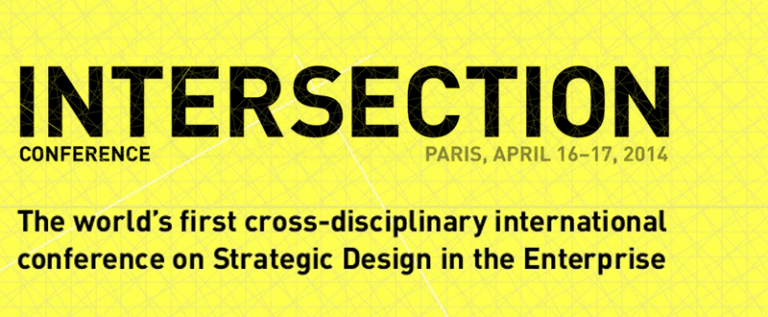 Last month we had the privilege to sponsor the first edition of the "Intersection Conference". The conference, took place in beautiful Paris and was organized by Milan Guenther, a founding partner of the enterprise design associates – eda.c. Both designers and managers got together to exchange ideas and opinions on enterprise innovation and transformation by design.
Named after Milan's book Intersection: How enterprise design bridges the gap between business, technology, and people, the conference included a wide variety of discussions, case studies and master classes. If you take a look at the line-up of speakers and workshops at the conference you'll see a wide range of different fields' experts and professionals from leading organizations and design consultancies. They were all there to teach valuable lessons about the shift into more user-centered and design-oriented products and services.
Justinmind, is an innovative tool that contributes effectively to such transformation by design; you can make our Enterprise option a perfect fit for any business design/architect or UX team in your organization.
With Justinmind Enterprise we hope to deepen our participation in "bridging the gap between design and systems thinking" as well as, improving the strategic enterprise design and the overall user experience as they become increasingly important in the business architecture.
FOUND THIS USEFUL? SHARE WITH
Related Content
Hands-on UX Strategy & Prototyping workshop with Jaime Levy 2017

UX strategist Jaime Levy leads our upcoming workshop on defining the perfect UX strategy and validating innovative concepts with interactive prototypes. Don't miss out, sign up...

Integrating Agile and UX Design with Justinmind prototyping tool

Find out how rapid prototyping with Justinmind can help engage stakeholders, improve your UX Design and boost your Agile workflow