5 prototyping techniques to improve the way you present your designs

With the user now at the heart of the UX design process, how we present our designs matters more than ever. Here are 5 techniques to improve the way we present our ideas with prototypes.
Prototyping your design ideas before development allows you to involve multiple external stakeholders in the process, and this allows you to gather vital feedback that will contribute to the perfect end product. Justinmind is a low to high-fidelity prototyping tool that can help you to improve the way your present your ideas and designs to your team, your boss or external stakeholders and business users.
1. Prototyping for a collaborative organizational culture
It may feel like we've been honing in on the collaborative prototyping technique as of late. It's true we have. We think that including prototyping in your design step can work wonders for improving collaboration within the team, and if your team is happier, it'll show. In fact, according to Harvard Business School, "positive teams are more productive". The article explains that positive teams are created through team members inspiring one another, treating everyone with respect, and providing support for one another, aka, collaborating together effectively. A happier team is much more likely to present their work effectively to external parties because the team is more engaged, thus more engaging with stakeholders.
With a collaborative prototyping tool, every team member can work on the same prototype at the same time, each with their own username. With everyone working together on on the same prototype – on the same page – each team member can focus on their strengths and this will create a more effective working environment. Read on here for more information on Teamwork and Feedback features with Justinmind.
2. Prototyping to keep things clear
Don't you hate it when you're giving a presentation and you can tell that no one is listening? Most of us will agree that publicly embarrassing ourselves in front of colleagues, our boss or external parties is mortifying. Luckily, there's an easy way to avoid all of this. What is this magic you ask? Well, it's as simple as keeping things simple.
The KISS principle is important in many different working environments. But when it comes to presenting your work, it's imperative that people understand what you're trying to get across. Otherwise, what's the point? Long, waffle-rich speeches will put your audience to sleep, as will dull, content-heavy graphs. Visual hierarchy, the arrangement of your content and layout, is just as important as what you're going to say in your presentation. They say that a picture is worth a thousand words. Well we say that a prototype is worth the same if not more! With an easy-on-the-eyes prototype, you can engage your audience and maintain their attention throughout your presentation.
By spending a little more time on the visual hierarchy, such as where you content will go and how you'll add contrast to your color scheme, you can make your presentation more reader-friendly. With pre-built UI elements, icons and libraries, your presentation creation becomes loads easier. Why not create a slideshow in your prototype to make things even clearer?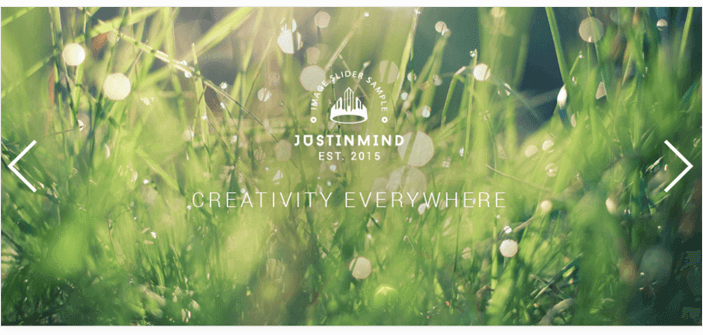 ---
Download Justinmind today and upgrade your design presentations now!
---
3. Choosing the appropriate fidelity for your interactive prototype
When presenting an idea, a design, a set of data etc., the way in which you communicate your thoughts matters. You don't want to overwhelm your audience, but you also want to keep them attentive.
As Ron Williams explains in his post: "Quick sketches of your ideas can produce fast visual concept discoveries." However, we think that the more realistic your presentation, the more likely it is that your audience is going to understand it. If your audience can relate to your idea, design or data, they will be able to engage with it much more genuinely. That's why choosing the fidelity of your prototype is so important. For those of you who need a reminder, we recently wrote a post about the differences in prototype fidelity. They say that your prototype should be just 'good enough', just the right amount for the viewer to understand the intended purpose, with the least work needed from you. Spending a little more time choosing how you'll progress with your prototype can save you time in the long run, time that could be put to better use, say to practice your public speaking skills! 😉
"Your design should display the optimum number of prototype parts that concisely demonstrates your concept to your target audience." Ron Williams.
Interaction is so in. Why? Because the more realistic something is, the easier it is to follow. With a prototyping tool that allows you to start off with very basic wireframes and build up the fidelity using interactive effects and animations, transitions and mobile gestures, you can make your presentation as realistic as you want.
4. Extend your presentations by reusing content in your prototypes
You've heard the phrase 'the more you give, you more you shall receive'. But what on earth does that really mean?! Imagine you've just stepped our of a meeting where you were in charge of presenting your team's ideas. It went really well – well done you! But what's that, another presentation due next week? And you're pressed for time? Better get going, after all you've got to start all over again, from scratch, right? Maybe it doesn't have to be that way. Why let your hard work go to waste when you can recycle old presentations and update them as you go?
Ok so your next presentation is not going to be identical to the last (we hope!). But, believe us when we say that reusing content in prototypes can save you a lot of time and help you maintain consistency throughout your designs. If nothing else, wouldn't it be great if you didn't have to keep copying and pasting the damned company logo in each new slide? Yes, it's spelled *carpal tunnel*. In this post, we've jotted down a few ways in which you can quickly and easily reuse your Justinmind prototypes.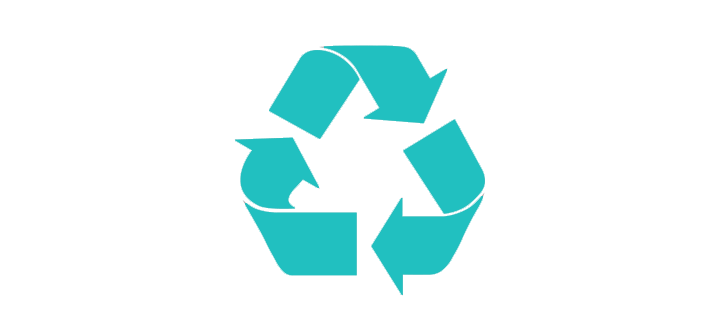 5. Present your work on the right platform
It's a big wide world out there, and when it comes to technology, not everyone is as clued up as we'd hope. Maybe your CEO isn't tech-literate. He's just tried to open your PowerPoint presentation but he doesn't have the software downloaded on his PC. Oops! But don't worry, prototypes are here to offer some comfort!
With a smart prototyping tool, the ways in which you can present your ideas to your audience become much more interesting. For example, you can send people a public link for review, present your prototypes on desktop and large screens, and even simulate your presentations on a number of mobile devices – a real blessing when you're trying to show someone something on the go.
Want to make your presentations sparkle? Download Justinmind today and see what the tool could mean for you, and for your team, colleagues, and stakeholders!

FOUND THIS USEFUL? SHARE WITH
Emily Grace Adiseshiah
Emily is Marketing Content Editor at Justinmind
Related Content
Why you should be doing design challenges

Design challenges help sharpen your UX skills, offer a chance to network with other designers and create unique solutions. Here's why you should do them

How DePalma build collaboration in their design culture

Design culture promotes innovation, cross-collaboration and problem-solving. This is how DePalma baked it right into their culture