Snap-to different positions / Slider functionality
Ian Mann
shared this question
5 years

ago
Hi there,
The image below is a slider I have designed and want to use: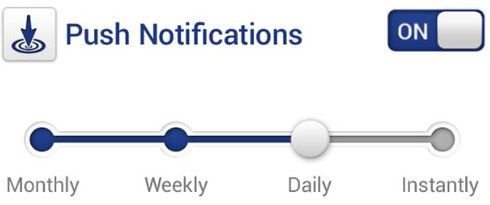 I'm looking to make it possible that when you drag the slider button left it will snap to the 'weekly' part, and when you drag it right it will snap to the 'Instantly' section. and go between all of those positions.
I can make a slider but it moves freely across the whole bar so essentially how do I make it move between only 4 positions on the x axis?
Many thanks,
Ian