"Interactive prototypes help us learn quickly and iterate, so that we can create great products"
Highly Interactive Web App Wireframes that are Fast to Create and Easy to Test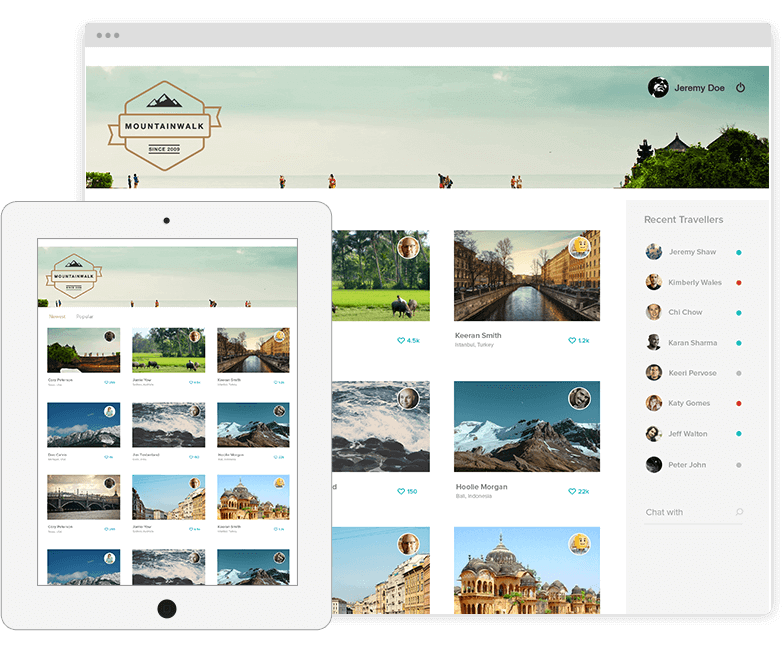 Define Interactions and Effects in your Web Prototyping
Define the details of your experience down to the last details with smart behavior and rich interactions. With Justinmind Prototyper you can combine web events with any of the effects available. You'll be able to show and hide elements, add dynamic content, and define conditional navigation, among many other things.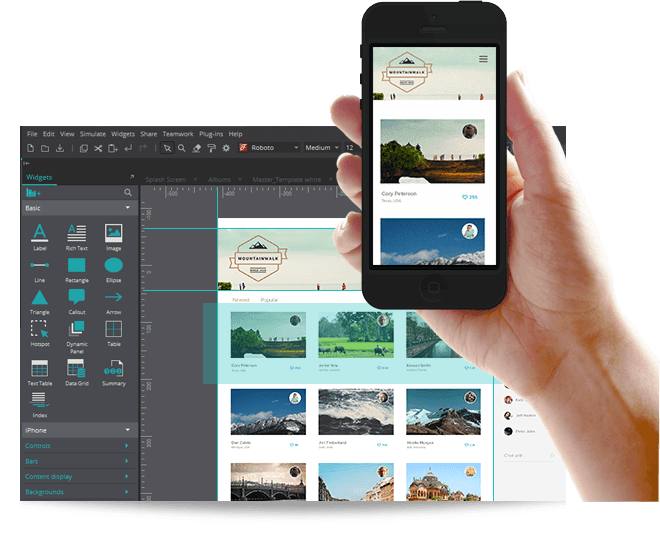 From a Click through Webpage Mockup to a Hi-Fi Web Prototype
Design user paths of your web app, including dynamic content, conditional navigation, and form validations and test them instantly. Define and agree on the right web app design before moving on to the next phase.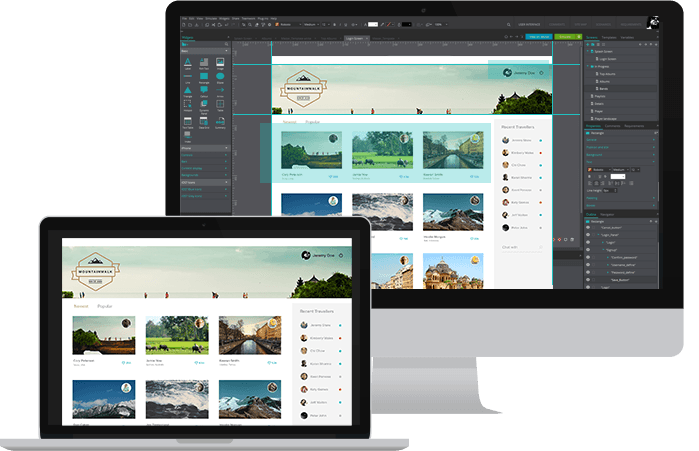 Wireframe Websites with Lifelike Images, and Watch them Go from Zero to Hero
With Justinmind Prototyper you can import images from any design tool or directly from your web browser and turn them into exciting and engaging web prototypes with our image hotspot tool. Make sure your colors stay as lively as your images with the color capture function.
Discover All the Features You'll Love
Personalized Templates and Styles

Justinmind Prototyper allows you to create and customize your templates and styles, and give your prototype a consistent look and feel.

Generate Documents

Export your projects to MS Word or Open Office and get a specifications document along with the visuals needed for interpretation.

Code-free Prototyping

No code needed to design the most complete and accurate high-fidelity prototypes.

Share and Collect Feedback

Invite users and clients to review your prototypes and easily manage and organize their feedback.

Export to Interactive HTML

Export your prototype to a fully functional HTML document and make it readily available to view in any web browser.

More

Check out our full feature list to see everything Justinmind provides.