The sign up process
To download Justinmind and begin your 10-day free trial:
Click the "Download Free" button.
Follow the instructions to install Justinmind on your computer.
Once installation is complete, a dialog will appear and you will be prompted to sign in.
Click "Sign in with Google" or enter the details you used to create your account (above), and click "Sign in" to be taken to the Justinmind editor.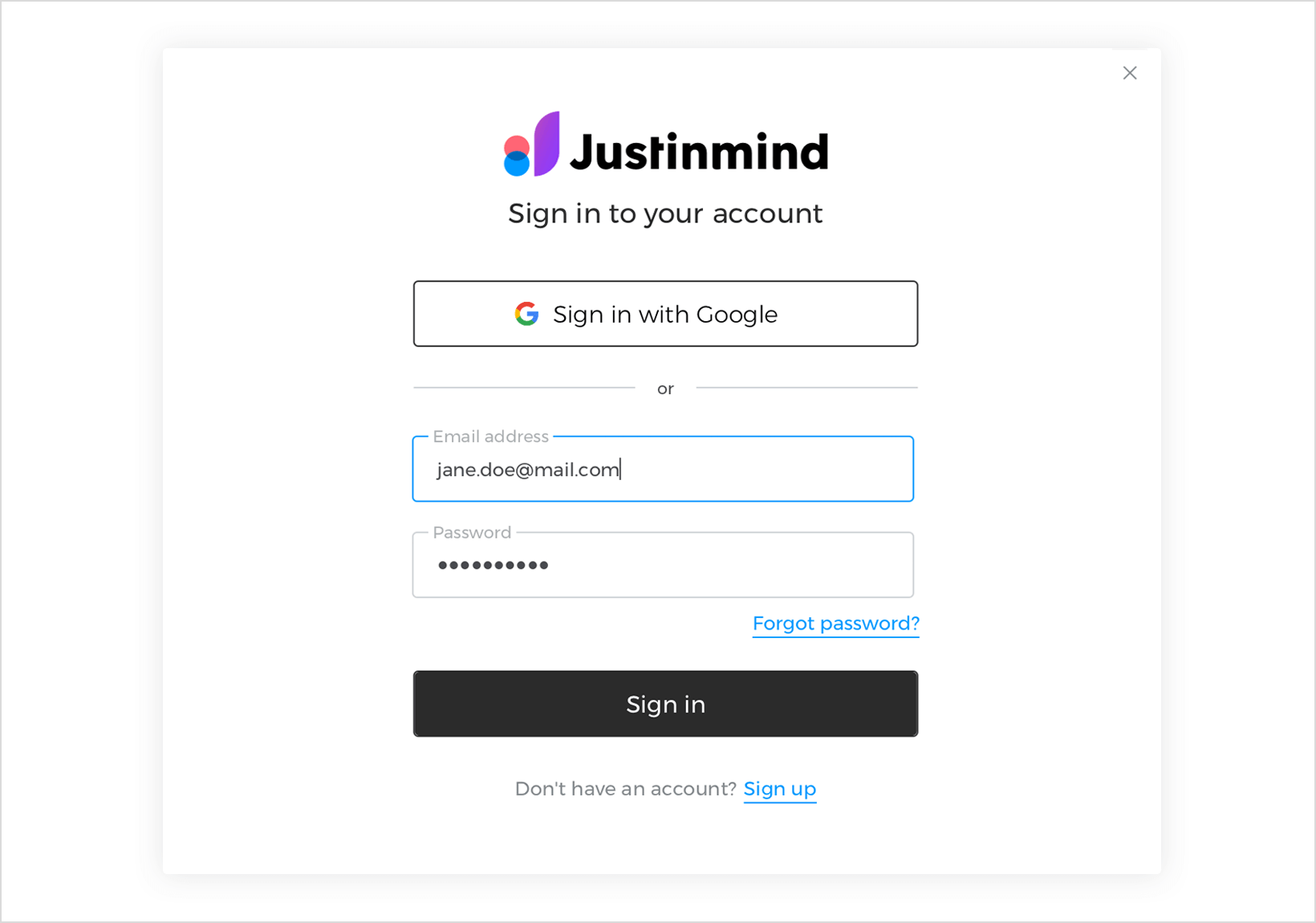 Note: if the sign in dialog doesn't appear automatically, open Justinmind from the shortcut that appears on your desktop (for Windows) or from the Applications folder (for Mac).