Validating Prototype using Scenarios: Understanding Links/Interactions
Hi
in the Help is says:
"The transitions are also compared to actual links in the simulation. If the transition hasn't its companion link in the screen then a warning icon appears. Once the link that links that screens is created in the 'User Interface' the warning icon will disappear. "
I'm trying to create the scenario showing a simple login form, with a Login button which has an OnClick event handler: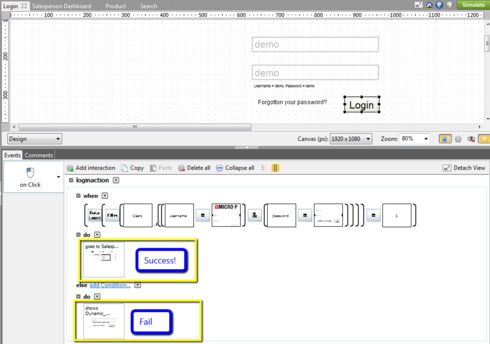 So in my scenario I drew:
But I don't know how to get rid of the warning?
What's the difference between simple links to screens, and an interaction - does the Scenario 'transition' connectors look for both?
Cheers
Russell