Table cell auto height
mllovet
shared this problem
8 years

ago
Hi , we are trying to create a table using a Data Master.
The values of the data masters are variable and have not maximum size. We want the cells growing dinamically with the text. The problem is that when the text is configured as "TEXT", it doesn't show all the text (Picture 1) . If it's configured as TEXTAREA, it shows us a scrollingbar (Picture 2).
In both cases ,the cell's height is not growing.
Picture 1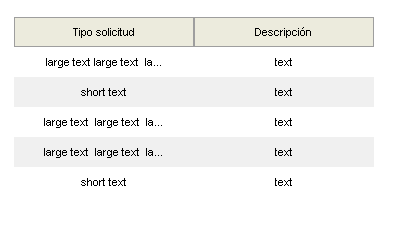 Picture 2