iPhone 6 screen size problem after updating to version 6.4
Hey guys, I used to prototype for iPhone 6 using version 6.3.0 or 6.2.9 (can't remember). In that version iPhone 6's screen size was not pre-set, so I drew one myself by using the real iphone 6 size (319*567). All of my work was done based on this size, and the prototype worked perfectly on my test phone.
However, I updated the software to version 6.4 (where iPhone 6 device was pre-included) days ago and found the pre-set iphone 6 screen is sized as 375*667, and all my screens designed in previous version shrank like below: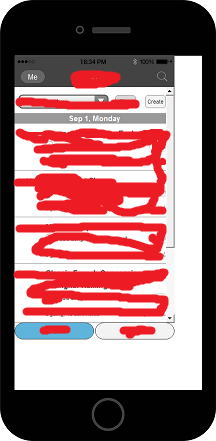 and here is how it looked before updating to version 6.4:
Is anyone facing the same problem? and any solution?
And here is my email address if any of you prefers email messaging: bbg227@gmail.com
Thank you very much
Meng