Editing multicategory records
I'm using Prototyper Pro 5.1 on Windows.
I've created a multicategory type field in my data master with 3 prevalues. When I attempt to set the value of this field in the records table, I can only choose a single prevalue from a drop down: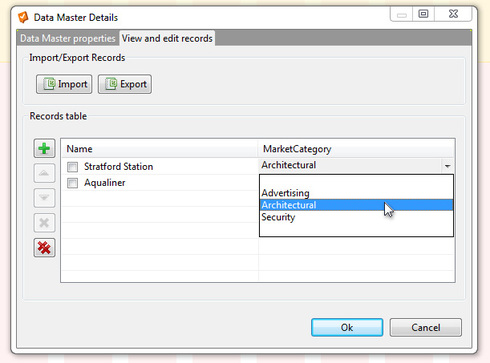 The documentation says this:
To edit a Multicategory record just click on the corresponding cell in the 'Records Table' and type any text matching some of the values in the values' range defined. You can type more than one value in the range using comas to separate them. Ej: You can type 'USB,Firewire' if you defined the values 'USB','Bluetooh','Firewire' for the multicategory field.
Is this a bug, a mistake in the documentation, or something I'm doing wrong?