Create my OWN widget library
Hi,
Juste want to add personnal library.
I tried to modify the widget.xml file which is in the jpl file but it doesn't work.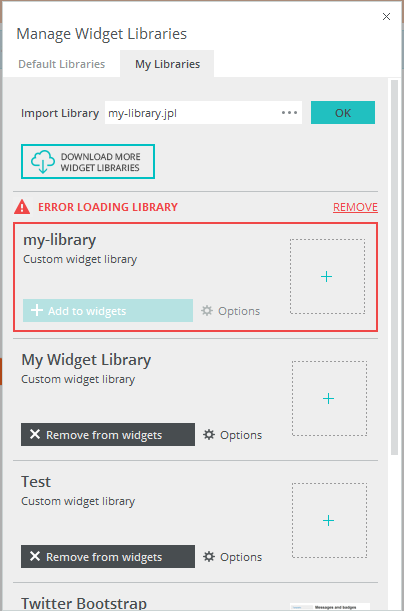 In that case i think about create a plugin to import widget (html or xml code) but i don't know how to do a jpl archive...
Need your help. Is that possible to make a plugin like this?
Thanks,
Arthur