Component sizes change between editing and simulation
Dave
shared this question
4 years

ago
I have several small components that serve as hover targets in a prototype to pop up tooltips on a graph. In the editor, they are correctly sized. Here, I have made the upper circular hover target a little larger than necessary and given it a border to make it visible while troubleshooting this bug: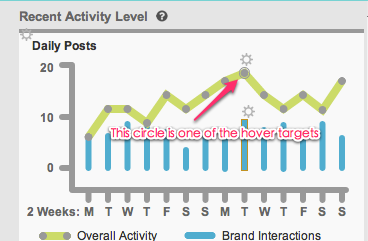 Here's what happens when I simulate that mockup:
I've tried making the targets bigger, smaller, and moving them, but they keep stretching horizontally, no matter what.