(i) Elements not being brought to front, (ii) interface not fitting neatly in the "shell" of the mobile application
Hello,
I'm having a couple of issues.
When I click the navigation drawer icon to open the navigation drawer, the drawer shows up behind the other elements, even though I "ordered" it to "bring to front" above all other elements.
The other problem is, my prototype isn't fitting properly within the bounds of the mobile phone, as shown in the picture below.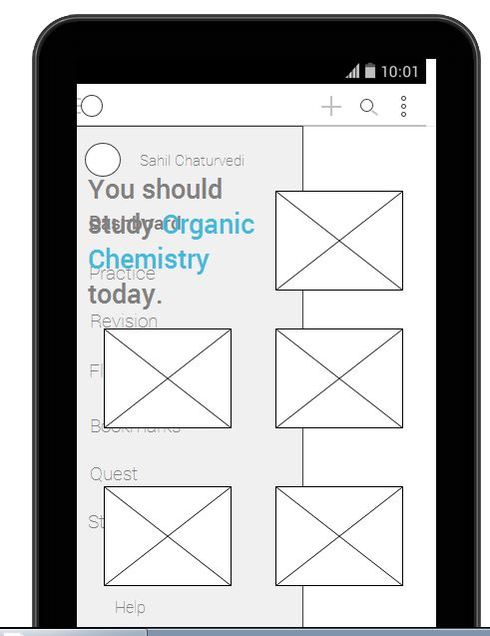 Thanks so much, and please let me know if I haven't been clear.