3 common application development lifecycle mistakes

Improve your application development lifecycle with prototypes and avoid these three common app development mistakes
In the app development lifecycle, bugs and system errors can slip through. It's not the end of the world – usually nothing a little user testing can't fix. But sometimes mistakes wreak havoc in app development and can have dire consequences for your brand.
Take the Windows Phone for instance. 2010 saw Microsoft driving a new wave of high-performance smartphone technology, with the Windows Phone running fast and fluid on very basic hardware. But without support of 3rd party app developers and its inability to run essential apps – namely YouTube – the Windows Phone finally died in 2017.
Could Microsoft have saved the Windows Phone with a different strategy for their app development lifecycle? Potentially.
Prototyping could help you prevent fatal blunders in the planning, design and development of your app. From definition to code, prototyping encourages communication, reduces the risk of error and helps get your app ready for market release. Check out three common mobile app development mistakes and how to nip them in the bud using Justinmind prototypes.
Application development lifecycle mistake 1 – Ineffective communication at project kickoff
Ineffective communication is often the root cause of errors in mobile app development.
Miscommunications during project kickoff can happen at any time – from defining project scope to gathering requirements and negotiating with stakeholders. To avoid things going south, teams need to be able to visualize project objectives and discuss them in real-time with everyone involved in the development lifecycle. Stakeholders need to understand project vision so that they can give appropriate feedback.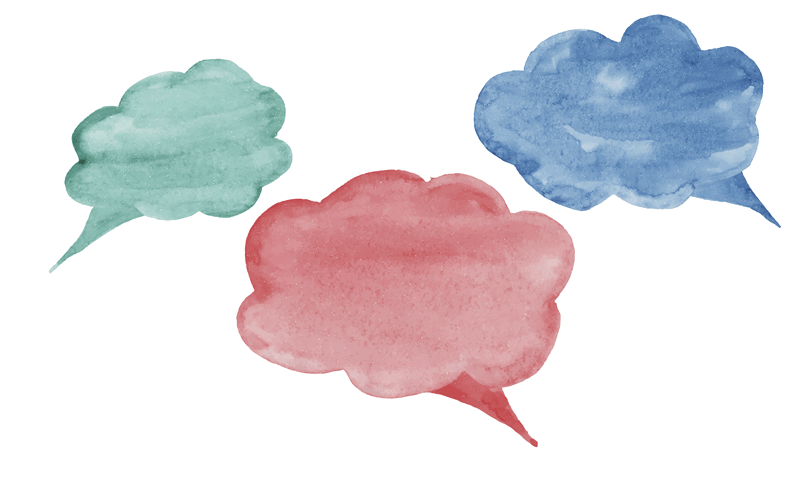 Luckily, prototyping can help improve communication throughout the application development lifecycle – from as early on as project kick off. How? By making improving the way teams document project objectives and gather requirements.
When requirements are in context, it's easier to gain support from key project influencers, prioritize the right tasks and minimize risks down the road.
With tools like Justinmind, teams can create and modify requirements directly within the tool and then associate them to their app wireframes. They can even import existing requirements from Atlassian JIRA and work on them within their prototyping interface.
Learn more about how you can avoid project failures in app and prototype development in this video:
---
Download Justinmind now and boost your application development lifecycle
---
Application development lifecycle mistake 2 – Trying to do too much
Deciding which mobile platform to develop for has been a source of frustration for some time. Should you choose iOS or Android? Should you go native?
And then there's another option: going cross-platform. Some say that developing everything at once is a mistake, others say it's the best way to get your app out to the widest possible audience. If you to choose the 'write once, run anywhere' approach, consider the following pain points:
Supporting operating systems that are more than 3 years old requires a lot of maintenance
Native cross-platform app SDKs are not mature yet and you'll need to code your GUI several times to obtain a realistic look and feel across platforms
Operating systems are evolving fast, and maintaining consistency across systems might not be cost-effective
Running cross-platform apps faster than native ones just isn't possible
Still think cross-platform is viable? Then ask yourself:
Is your in-house development team up to the task, or will you need to outsource? If so, think of the additional cost
How will you approach native UI/UX?
Is there sufficient user support available from cross-platform communities?
That's a lot to think about. Wouldn't it be great if there were somewhere you could test out your assumptions?
With a prototyping tool, you can. Create realistic mobile app mockups with Justinmind and envision what you want your apps to look and feel like before getting down to code.
Justinmind's mobile widget libraries are packed with mobile icons, buttons and readymade screens to help you quickly mock up app prototypes across the OS spectrum. What's more, Justinmind's widgets have been made with atomic design elements, making it easy to break them down and build them up just the way you like. You can even make them interactive with Justinmind's Events system.
Application development lifecycle mistake 3 – Not testing before release
Whichever operating system you go for, every case of creating a mobile application is unique and requires its own research.
Best practices from operating system developers will only get you so far. The key to a successful mobile app launch, ensuring high quality and reducing error rates is to test everything.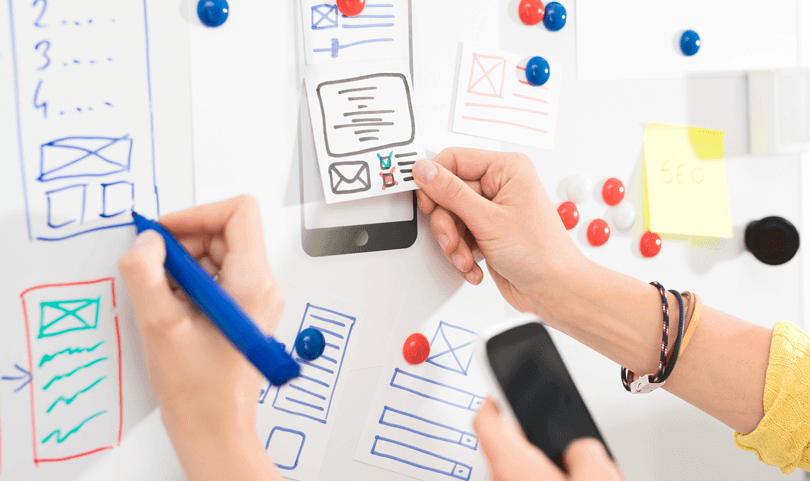 Top tips for successful user testing
Make user testing a priority and integrate tests throughout the application development lifecycle. Testing during the early stages of app development can help you avoid reworks down the line. In fact, IEEE advises that 50% of rework time can be avoided if early-stage testing is worked into the development lifecycle.
Usability studies are a great way to make sure that there is demand for your mobile app and define your project's scope accordingly. Spend some time defining the goals for your study, always engaging key project influencers in the process.
Use real users – app testing is all about the user. In fact as Axelerant puts it, "testers should have a deep familiarity with the app they're testing" – so make sure your test participants are familiar with the app's functionality, features and logic.
Use a prototyping tool to help validate your apps. Justinmind's web and mobile prototypes can be sent directly to leading testing sites to make sure you get essential feedback as quickly and efficiently as possible. Read more on our testing tool integrations here.
And remember, don't rush through QA to launch. You'll find yourself right back where you started before long!
The application development lifecycle is rarely 100% error-free. There will always be challenges to overcome and bugs to fix. But with an app prototyping tool, you can avoid slip-ups and improve the experience for everyone involved.
Justinmind is an interactive prototyping tool that will help you boost your prototype application development process. Download it free now!

FOUND THIS USEFUL? SHARE WITH
Emily Grace Adiseshiah
Emily is Marketing Content Editor at Justinmind
Related Content
15 free mobile app mockup templates to download plus Justinmind's top tips for designing your own mobile app mockup

Getting app interactions and gestures right are essential for great UX. They can boost your app's intuitiveness, help your user get things done faster and maybe even prompt a smile! This guide shows you how to nail this important design technique!

Tap or swipe mobile gestures? Which gesture should you include in your mobile app UI design? Read our comparison to help you decide!